Explore Our
Consulting Services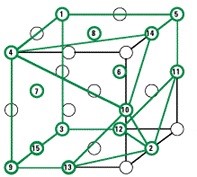 STATISTICAL DESIGN OF EXPERIMENTS
The future of your business depends on the success of research and development. However, R&D is costly and risky; typically, fewer than 1 in 10 projects are commercialized.
With our structured approach using Statistical Design of Experiments, we will help you improve your R&D cost-to-benefit ratio. Philip can help you utilize experimental design methodology to:
Reduce the time to completion and increase the efficiency of R&D projects.

Screen the important few variables from the trivial many.

Uncover and exploit interactions among key process variables for competitive advantage.

Optimize formulations and processes for maximum performance at lowest cost.
Optimizing the productivity of a manufacturing process is a cost-effective alternative to new capital investment. An understanding of process relationships is critical to de-bottleneck processes and reduce manufacturing costs.
The information you need may already exist in your process databases. We can put it to work for you. Let Philip Press help you:
Reveal manufacturing process correlations using empirical models from experimental design and process data.

Enhance your understanding of process relationships.

Design and analyze robust experiments to optimize product formulations and process variable settings.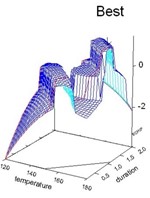 PROCESS VALIDATION AND SAMPLING PLANS
Process validation assesses the effectiveness and reproducibility of your process, providing assurance that your process will consistently produce a quality product meeting specifications. For some industries, validation is a regulatory requirement. For all, it is good manufacturing practice.
Quality cannot be inspected into a product. Statistical acceptance sampling plans for raw materials and finished products offer protection against degradation in quality below what is deemed acceptable.
We will work with your team to design Process Validation studies to meet regulatory requirements. We will also help you implement statistical sampling plans for raw materials and finished products.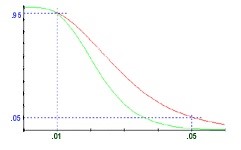 STATISTICAL QUALITY CONTROL
Statistical Quality Control methodology is applicable to manufacturing as well as to many facets of a business. Simple tools quantify natural variation and indicate when processes need attention and when they should be left alone.
With our consulting services, you can determine process capability, focus on the truly out-of-control situations, and, as a result, drive costs down. We can help you monitor production quality with control charts and identify problems early. We can also evaluate your product conformance to specifications with a process capability analysis.

STATISTICAL DATA ANALYSIS
Statistical methodologies are applicable to R&D, manufacturing, sales, and service operations. The statistical toolbox is large and complex, but its objectives are straightforward. Statistical thinking brings insight and objectivity to the interpretation of data.
Convert your data into information and profit.

Establish the significance of trends and relationships.

Determine the distributional properties of your data.

Estimate expected product lifetimes through accelerated testing and analysis of lifetime and failure data.